BECOME A PARTNER
with Pittsburgh Musical Theater
---
WHAT ARE CUSTOM PARTNERSHIPS?
We will identify mission alignment, determine which partnership benefits your company values, and pinpoint what type and magnitude of impact you would like to make for youth, artists, and the community. You will have the opportunity to engage with our community in the ways that are most meaningful to your organization.
MISSION ALIGNMENT
Many of our corporate partners are drawn to PMT's unique mission to foster youth development through arts education. Our unique approach to cultivate a diverse creative community and future leaders with transferable life skills is closely aligned with the impact that many of our supporters are seeking to make in our communities.
WHY INVEST IN THE ARTS?
Directing your organization's charitable giving towards the arts uplifts youth and communities and improves quality of life for employees and families in the region where you do business. A partnership with PMT provides you the flexibility to make an impact that is directly aligned with your strategic giving priorities.
THE PMT EXPERIENCE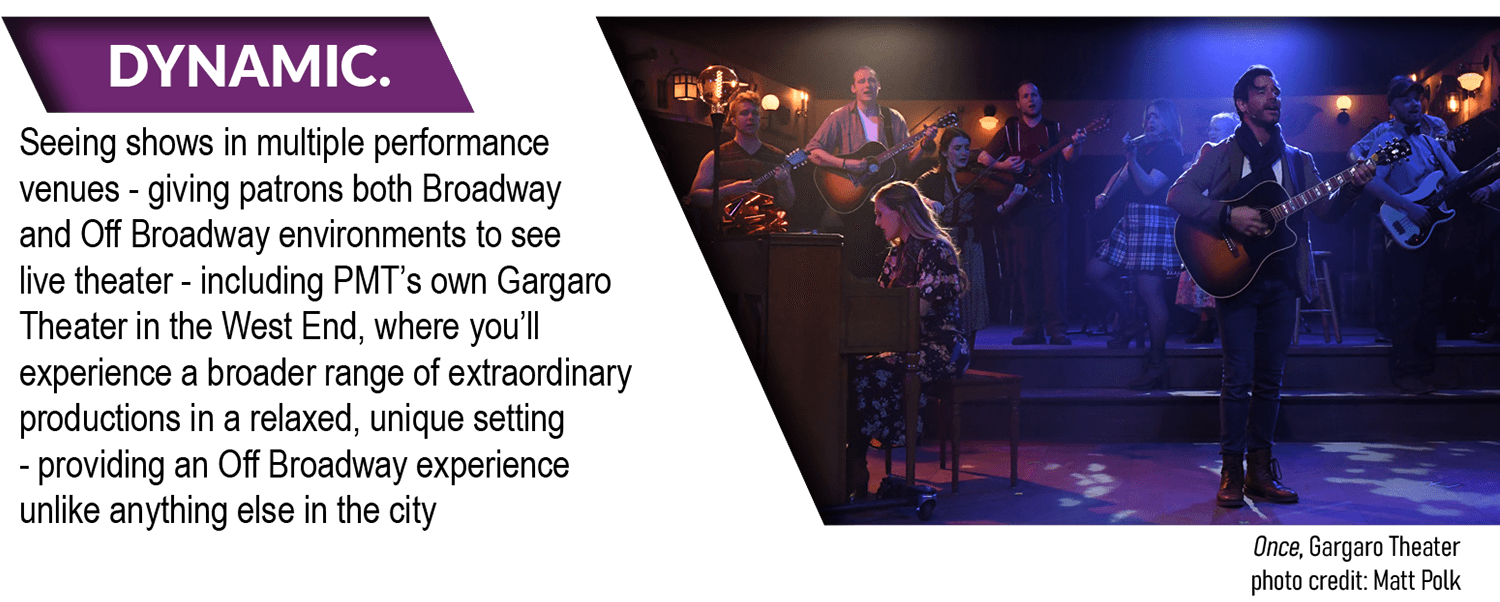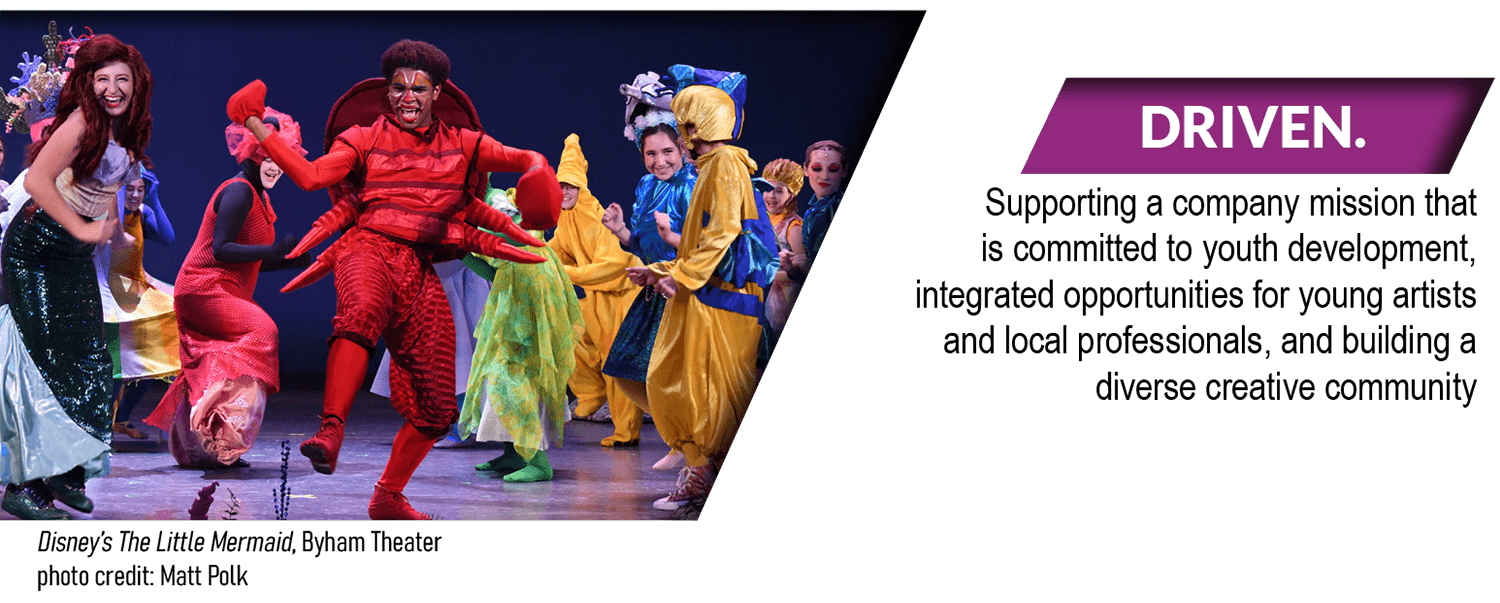 PARTNERSHIP OPPORTUNITIES
Corporate Investment
Technical Theater & Design Program
Virtual Learning
PMT Conservatory Scholarships
Facility Operations & Upgrades
Resident Artist Tenure
Full Season Partnerships
Individual Show Partnerships
Special Presentation Partnerships
Event Partnerships
EXAMPLE CUSTOM PARTNERSHIPS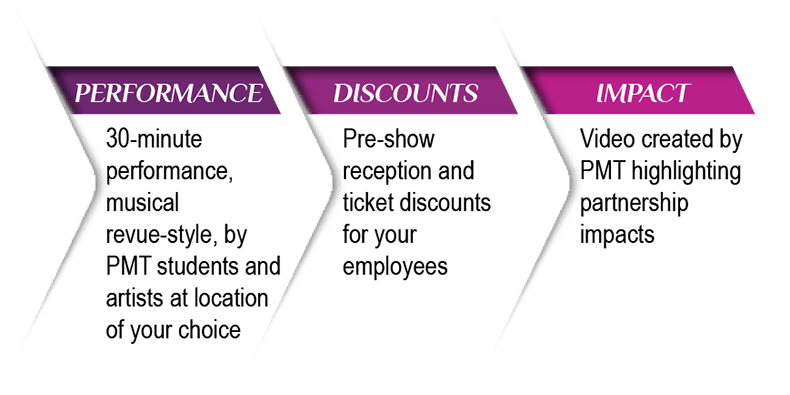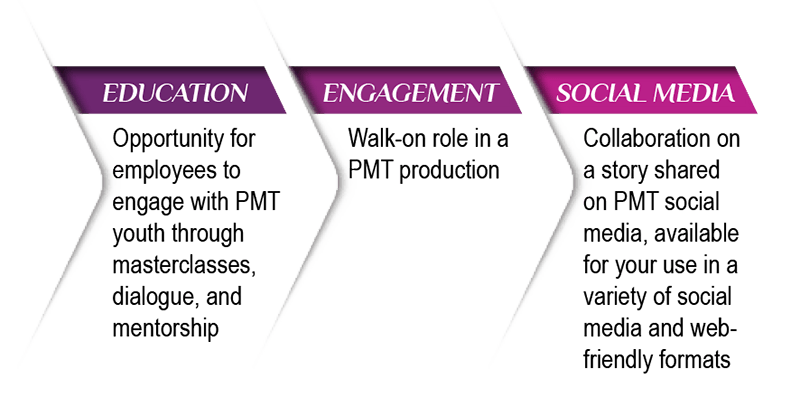 * Partner benefits are subject to change based on availability and timing.
---
CONTACT US
Allison Hannon
Director of Development
Lindsay Kalbfleisch
Marketing and Media Manager